One of the important parts of proper swimming pool maintenance is proper draining. There are different ways to properly drain inground pools, which we will be talking about in this article.
If you own a pool and want to drain your pool for regular maintenance, winterizing your pool, or for some other reasons, here are the different approaches you can take to ensure that you are draining your inground pool properly.
How to Drain Pool Using Filter System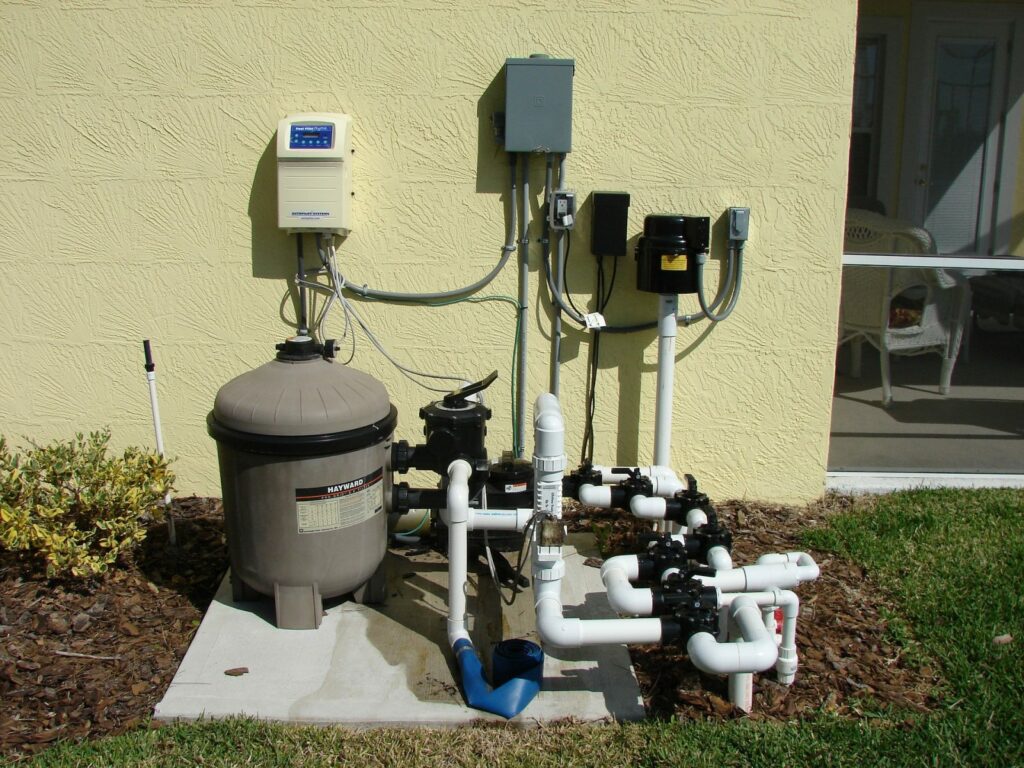 Did you know that you can use your existing filter system to drain an inground pool? Your pool's filter system does not only help keep your swimming pool clean by filtering debris and dirt. It is also an excellent tool that can significantly help you drain your pool water.
If you plan to drain inground pool using a filter system, you must follow these steps. By following these steps, you can ensure that you are doing the right way of draining the inground pool using a pool filter system. 
First, make sure that you turn off your variable speed pool pump before starting anything. 
Second, you must have all the equipment needed to carry out a pool draining session using a pool filter system. You will need a pool filter system, of course, and a backwash hose with a clamp. 
Next, you need to connect the backwash hose to your filter. Make sure that you secure it tightly with the clamp. 
Unravel the backwash hose and place the end of the hose far away from your swimming pool. Make sure that the water will drain out as far as the hose can go. If you have a sewer nearby, you should place the hose opening to the sewer.
Now that the backwash hose is in position, it is time to set your filter to the backwash setting. 
Once your filter is set to the proper setting, turn it back on. 
The backwashing will instantly commence. Backwash your pool for 1 minute.
After 1 minute, turn your pool pump off.
Now, you will have to set your filter to the waste setting. 
Close the skimmer and make sure that you open the main drain. 
Turn on the filter once again, and it will immediately start draining. 
Water will start draining through the backwash hose. 
As the draining is in progress, make sure to keep an eye on your equipment at all times. Draining will take time, and you should not leave your pool draining without supervision. 
Drain Inground Pool With Submersible Pump
Let us now go with the most common way of draining a pool. This approach is often used by pool cleaning service companies when they are tasked to drain a pool. In this approach, we will need a submersible pump ar also refer to as a sump pump, and a backwash hose. 
Here are the simple steps you can follow to drain the inground pool using this method.
Make sure that you have all the equipment on hand before starting the draining process. You will need a submersible pump, a backwash hose, and an extension cord.
Attach your hose to the submersible pump.
Unravel the hose and make sure to place the other end of it as far away from the pool as possible. Once again, a sewer can be an excellent destination for the water if there is one nearby.
Turn off the water supply and the pool electricals.
Slowly submerge the pump into the pool, ensuring that you are securely holding the plug to avoid it from getting wet.
It is recommended to place the pump in the middle of your pool.
Plug the submersible pump into the extension cord.
The pump will turn on and start the draining process.
Monitor the process until the desired water level is reached or until all water is completely drained.
Gentle Reminders When Draining Your Pool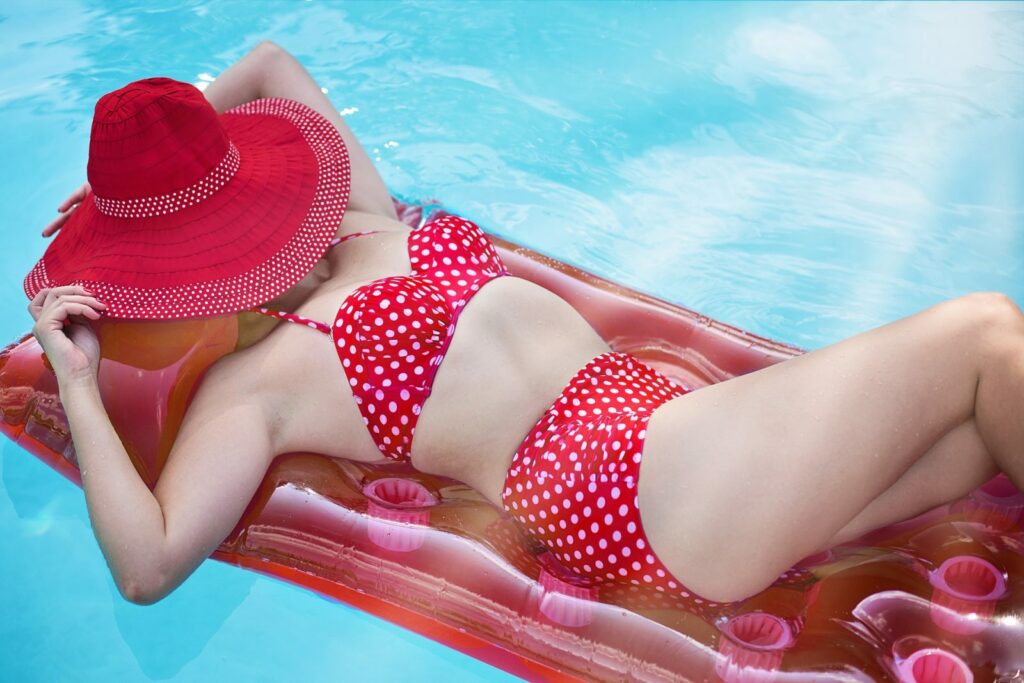 Aside from the different approaches to draining your inground pool, here are also some reminders that you should consider before even trying to drain your pool on your own.
Right Water Level for Different Circumstances
If you are draining your pool for closing, it is best to stop the draining process when your pool water line is 4 inches below the skimmer. This should also be the case if you are planning to winterize your pool. 
However, if you are draining your pool for maintenance, it is best to drain all the pool water completely. This way, you can easily clean your pool's surface and add fresh water to your pool.
Know the Law
Familiarize the law of your city in regards to pool draining. Each city has a different law which is why you should know yours first before performing pool draining. It is best to do your research first before even planning to drain your pool on your own.
You can as well talk to families or friends that have done pool draining before. You can also check your city's website as they usually post information regarding this matter on their sites.
Be Aware of Pool Pop
Be aware of pool pop during draining. Yes, you heard it right, and as the name suggests, a pool pop will pop your pool, damaging the structure, plumbings, and even damaging your pool lights. 
If this happens, there will be a serious risk of electrocution. Plus, your homeowner insurance won't even cover these damages. The best way to avoid this is to hire a professional pool cleaning company like the Aloha Desert Pools to do the draining for you.
Not only will it ensure that the draining is carried out properly, but you can also save a lot of time and effort in draining your pool on your own.
How Often Should You Drain Your Pool?
If you live within Arizona, it has been a custom to drain inground pools every 3-5 years. However, this should not only be practiced within Arizona State, as draining your pool once every 3-5 years is a must for every swimming pool across the globe. 
Start Draining Your Pool
Drain your inground pool now using the method that you think is best for your pool and convenient for you. It is important to drain your pool properly and on schedule to ensure the safety of the swimmers and keep the pool's condition at its best.