The pool heater is one of the essential pieces of pool equipment that every pool owner must-have. Like any other state in the U.S., Arizona experiences cold months, and during this time, swimming in a heater-less pool becomes impossible. 
But would you just let the weather stop you from enjoying your pool? It is why manufacturers make swimming pool heaters to make the pools swimmable even during the cold months.
If you are looking to install a pool heater to your pool, you might want to check out these top heaters adored by many.
Hayward HC-series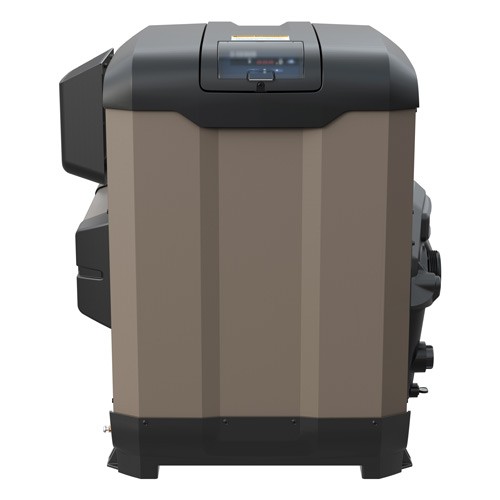 Hayward is one of the top swimming pool equipment brands. They are known to produce quality equipment that can last for an extended period and satisfy the user. It is why, when it comes to the swimming pool water heater, Hayward also gets the number one spot.
Either propane or natural gas runs the H-series. You can choose from different models of this series depending on your preference.
The Hayward Universal H-Series heaters are known for their energy efficiency, which helps you save more money in the long term.
The Hayward H-series is a good option for you if you have a saltwater pool system as it is non-corrosive. In addition, the Hayward H-series can heat an 800-gallons of swimming pool water to 30 degrees in as little as one hour.
FibroPool FH055 Pool Heater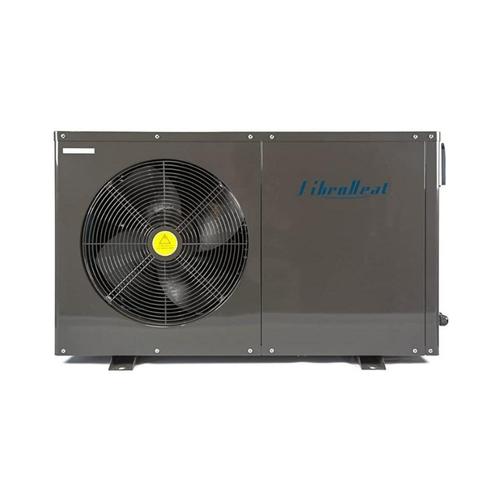 Next on our list is the FibroPool FH055 pool heater. It is a large-capacity swimming pool heater that will extend pool season even during the cold months. You can use the FibroPool FH055 on both above-ground and in-ground pools.
You can use the Hayward HeatPro FH055 using electricity, making it a suitable option to heat swimming pools in an area where gas is expensive. Additionally, it is also easy to install and has a digital display which makes it easy to adjust.
However, the FibroPool FH055 heater is more expensive than its competitors. If you do not mind paying more for the convenience it can provide, you should go for it and opt to install the FibroPool FH055 pool heater.
Hayward HeatPro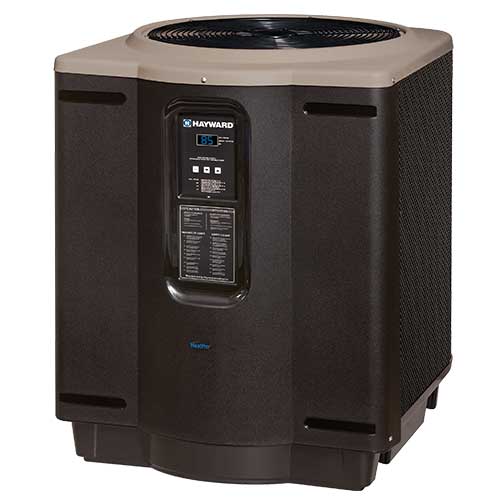 Another exceptional product by Hayward is their HeatPro swimming pool heater. Again, the makers crafted it as high-performing and durable, making this model the industry's leading heat pool pump. In addition, manufacturers engineered it to be energy and cost-efficient while ensuring it has maximum performance with lesser noise.
Hayward claimed that their HeatPro heater costs 80% less than pool heaters operated with gas. They also equipped the unit with digital features for a much easier operation.
Raypak Natural Gas Heater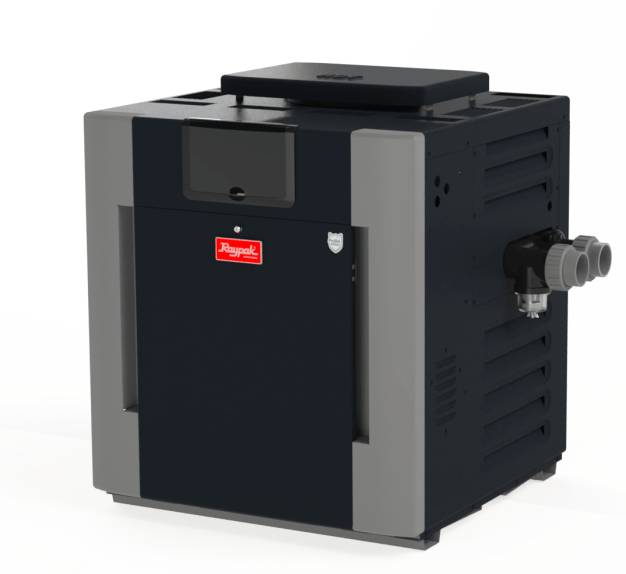 If you are into natural gas heaters, you may want to check out the Raypak pool heater series. The makers created it to be run by natural gas, and they engineered it to be efficient, which helps you save money for the operational cost.
They design the equipment to withstand the wind, making it suitable for places that experience harsh weather conditions. It is also corrosion-resistant, so you will never have to worry about it being exposed to pool chemicals.
Pentair MasterTemp Heater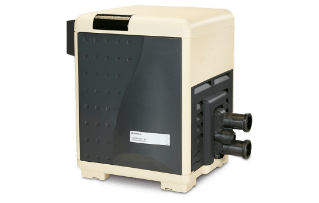 Another famous brand for swimming pool equipment is Pentair, which provides one of the best pool heating units you must check out. It has high efficiency, low cost, and low emissions too.
However, you should not expect more on the product warranty as Pentair only offers a short warranty length for their MasterTemp heater.
This heating equipment promises 82% thermal efficiency, which is considered the highest in its category. In addition, it is equipped with an advanced digital LCD monitor that makes operation easy.
Various Type of Pool Heaters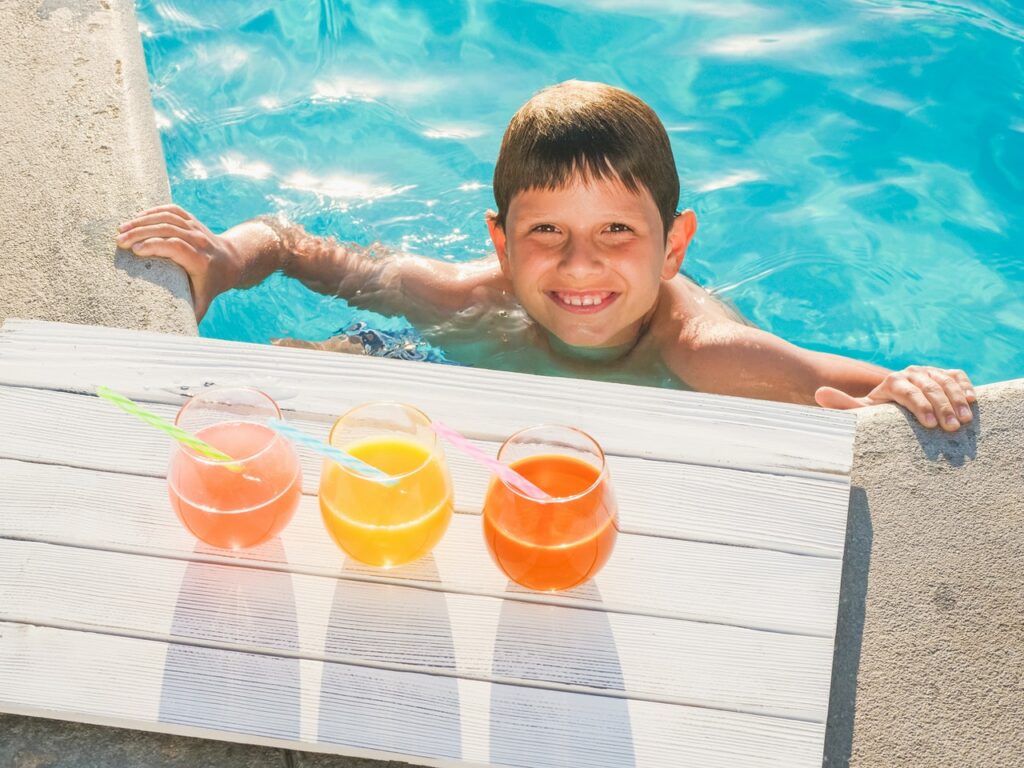 Now that you know the top names for the best pool heaters let us talk about the different types of pool heaters and know which is best according to your needs.
Gas Pool Heaters
A gas pool heater operates by using either natural gas or propane. This type of pool heater is only advisable to use in locations where gas is cheap. Other states may have expensive gas prices compared to the others, making it expensive to run a gas pool heater.
In general, running a gas heater will likely cost you around $300 to $500 per month. However, with that being said, you must also consider that you will not run your pool heart all year round. Therefore, you will only have to pay the extra cost during the cold season.
The gas pool heater is the type of heater known to be most effective in warming up your swimming pool. You can feel a fast result if you are using a gas heater compared to its counterparts.
Electrical Pool Heaters
The next type of pool heater is the electrical pool heater. The unit operates using electricity and can be best for lower electricity rates. Operating an electrical heater will only cost you at around $50 to $100 per month. 
Electrical pool heaters are also best for the environment as it does not emit much carbon footprint compared to gas pool heaters.
However, electrical pool heaters are slow when it comes to heating your swimming pool water. It is also more expensive to install.
Solar Pool Heaters
If you are into environmental-friendly pieces of equipment, you might want to check out the solar pool heaters. It is the most cost-efficient of all as it only needs the sun to run. There is no need to connect the unit to the electricity or feed it with gas. As long as there is sunlight, your equipment will run. 
However, expect a more expensive installation for the solar heater compared to the other two options. You will need to pay for the installation and solar panels themselves, which can be too expensive. Pool experts do not advise solar pool heaters in areas with limited sunlight. 
The use of a pool heater is much needed during the rainy or winter season. However, during these seasons, it is expected to have less sunlight. Therefore, your solar pool heater won't perform at its best during these times.
Study Each Heater
Study each heater that was mentioned and see which one suits your needs and your situation best. One heating equipment might work best for other people and might not work best for you. Always consider the size of your pool and your location when choosing.