Salt water pool system was introduced in the New Zealand market during the 70s and became popularly known in the United States in the 80s. Even though the salt water pool started slow, it has become popular to many pool builders after stabilizing its growth. 
Today, most pool service companies offer a salt water pool system, including Aloha Desert Pools who service pools in Gilbert, Mesa, Chandler, and Queen Creek, Arizona. To learn more about salt water, here are the benefits that you can get if you opt to use this system.
Better For Your Health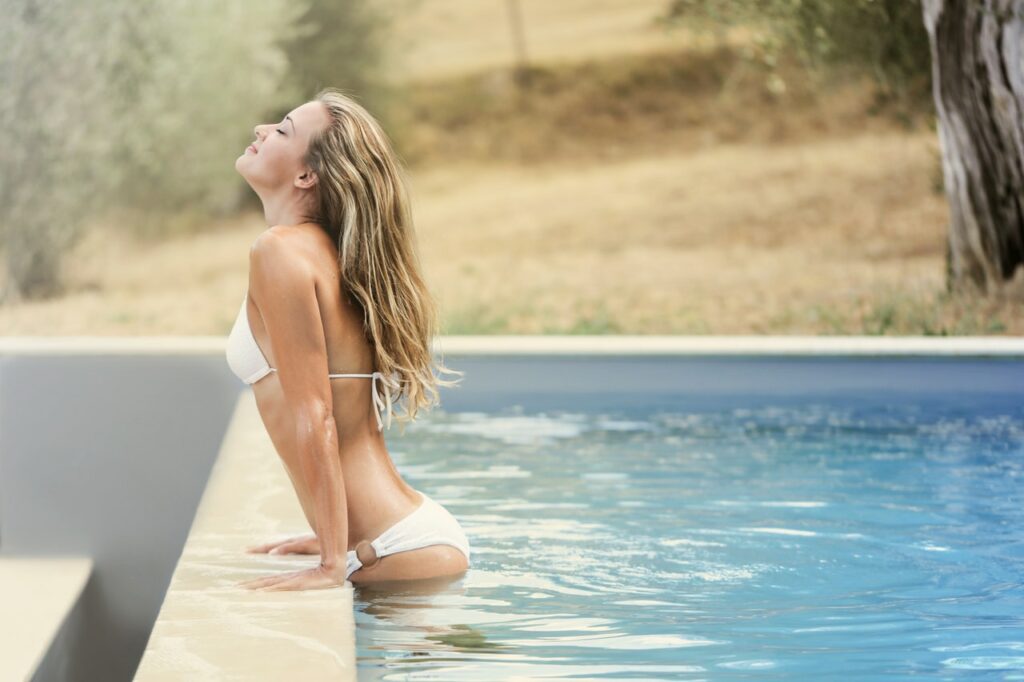 The number one benefit of a salt water pool and the top reason why most people switch to this system is their health. Salt water pools are best for individuals with asthma or allergies triggered by the chemicals in the traditional pools. 
As you can notice, traditional pools have a strong chlorine smell, especially indoor pools. This is due to the chloramine used to treat the swimming pool water. Chloramine is a mix of chlorine and ammonia, which is added to the pool water. Imagine how dangerous it could be knowing that you or your kids are swimming on that water with all the chemicals. 
In an outdoor setup, the chlorine in the pool will evaporate easily, compared to the indoor pool. This is why salt water pools are best used for indoor pools. If you have an indoor pool area, you should switch to a salt water pool to ensure the safety of your family. 
Gentler on eyes, skins and clothes 
Because the salt water pool system does not use harsh chemicals to treat the water, you will not encounter eyes and skin irritation during or after your swim. Instead, the salt water pool system turns salt into chlorine which acts as a natural disinfectant that cleans the pool. It has a salt-chlorine generator which is its filtering system. 
Chlorinated pools, on the other hand, use tablets or granulated chlorine to add to the pool regularly to disinfect and clean the pool water. The chlorine is directly added into the pool water, so you can still smell the chlorine for an extended period. 
Salt Water Is Softer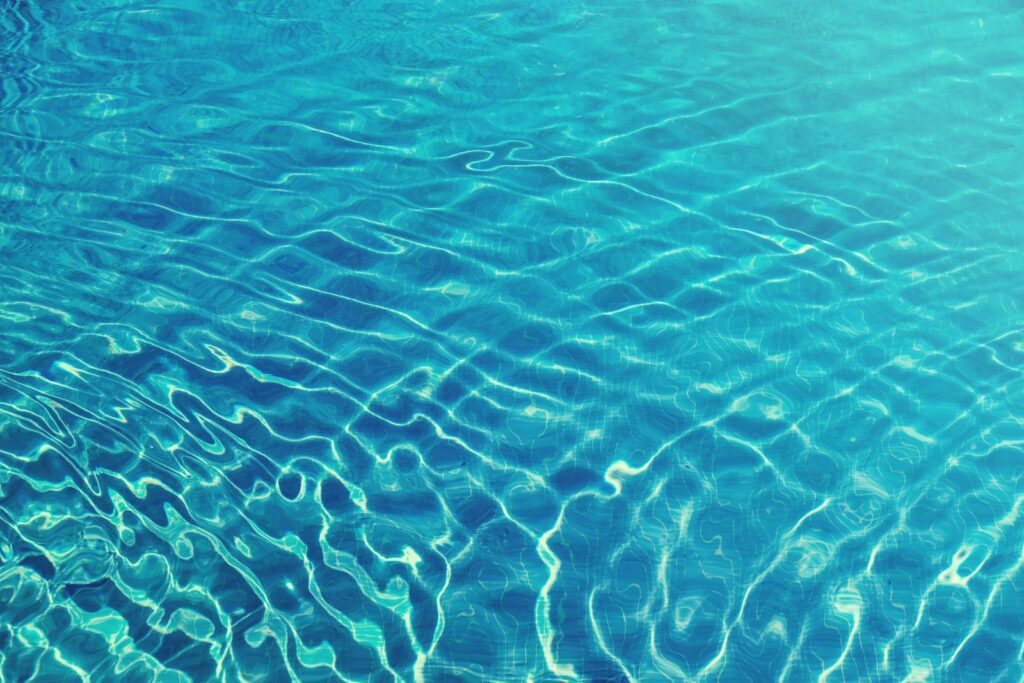 Experience the best out of your swimming pool with the soft water of salt water pools. Salt can be used to make the water on your bathroom shower softer, which is why the salt water pool has naturally soft water that is refreshing and smooth on your skin. 
Enjoy swimming in your pool even more with this benefit of the salt water pool system. You will notice that the water on your pool is silkier as it glides on your skin. It will also make your skin less dry after swimming. 
You feel like you are swimming in a five-star hotel or resort pool if you convert your traditional pool into a salt water pool system. It feels like a luxury on your skin every time you go for a swim. 
You Will Not Store Harmful Chemicals Ever Again 
Households with kids switch to salt water pools not only because of the health issue, they also find storing dangerous chemicals at their home, can be very unsafe for their kids. Children are naturally curious, and sometimes their curiosity puts them in danger. 
As a parent, it is your job to child-proof your home. One thing you must avoid is storing harmful chemicals inside your property where you're curious children will have access to them and might cause them harm. This goes for people who have pets, as well, Chemicals can also harm pets just as it harms humans. 
Moreover, chemicals are highly flammable. It can be very uncomfortable to you knowing that anytime your backyard will catch on fire due to the chemicals stored there. It is best to ditch out all those chemicals and switch to storing salt instead. 
Cleaner Water 
Even though a salt water pool does not need chlorine to make the water clean, you can still be rest assured that you will be swimming in clean water. In fact, salt water pools have cleaner water compared to traditionally chlorinated swimming pools. 
Chlorine is added into swimming pools to remove harmful organisms such as algae and prevent the growth of bacteria in the water. What you might not know is that a steady supply of chlorine to the pool is a much more effective approach in breaking down organic particles and debris found in the swimming pool water. 
A single blast of chlorine will not be as effective while it makes your pool full of chemicals that are unsafe for usage. The salt water system provides a steady supply of chlorine into your pool, making sure all harmful organisms won't thrive while ensuring that the pool is always safe to use. 
Easy To Maintain 
Salt water pools are very easy to maintain. You will only need to take care of the chlorine and monitor the water's pH level. The rest of your worries will be automatically solved with the system used in your pool. 
You will never have to add chemicals and constantly deal with its smell and the danger associated with it. However, you must still make sure that the entire pool and the equipment are cleaned regularly. 
Aloha Desert Pool will be glad to help you, no matter how small or big the maintenance of your pool is. It is our job to make your pool clean and safe to use by your whole family all year-round. 
Low Maintenance Cost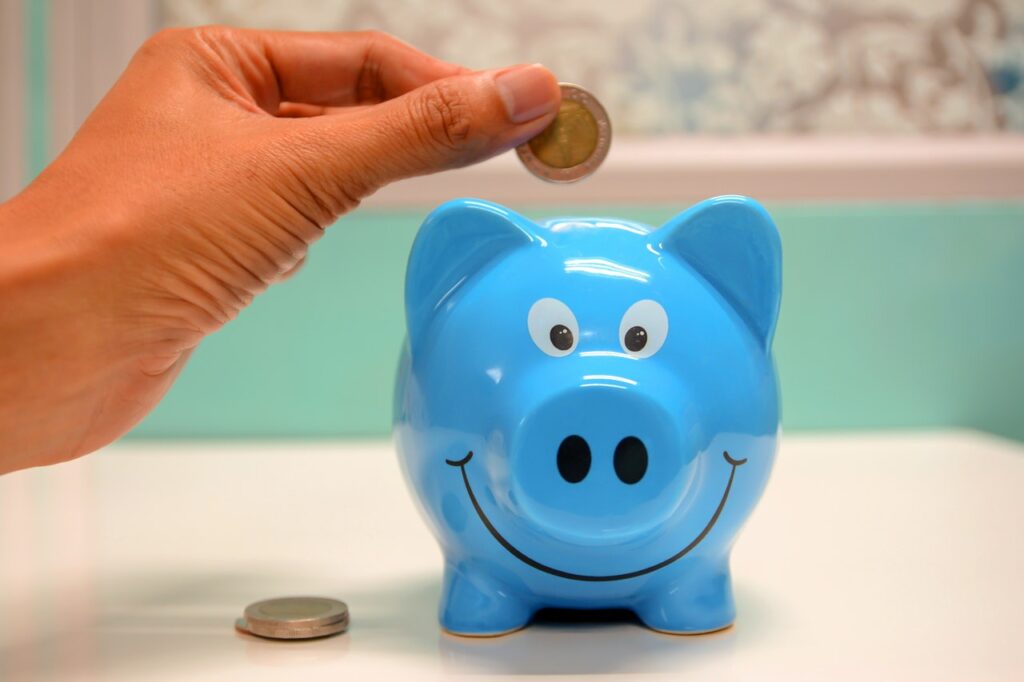 Having a salt water system means that you will not have to spend a lot on maintenance. Salt is much cheaper than chlorine which is why you can save a huge amount of money over time. Expect to spend slightly more on the initial cost of the salt water pool system. 
But in the long run, you will be able to save hundreds of dollars a year depending on the size of your pool. So the initial cost of converting your traditional pool into salt water will be worth it with the benefits that it can provide. 
Don't Hesitate and Switch Now!
There is no reason not to switch into a salt water pool. All the safety concerns you had all these years already have a solution which is the salt water pool system. Contact us now to inquire about our salt water pool system installation, and we will be happy to serve you.